NEW YORK GIANTS - 2008 SUPER BOWL CHAMPS!!!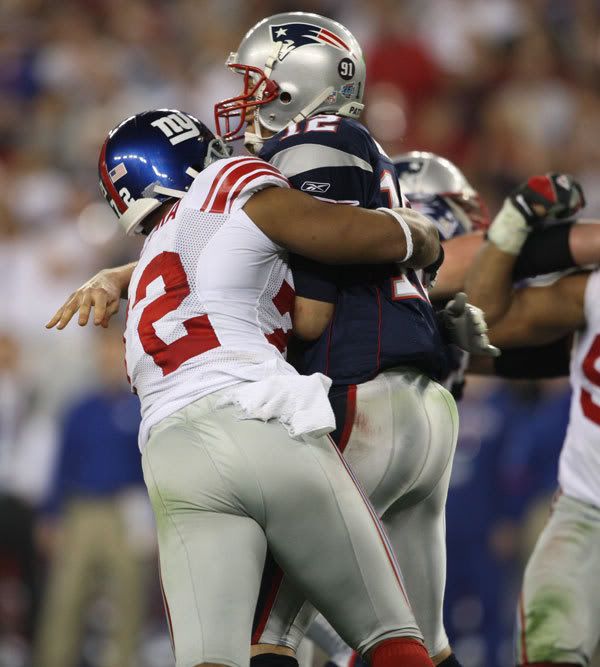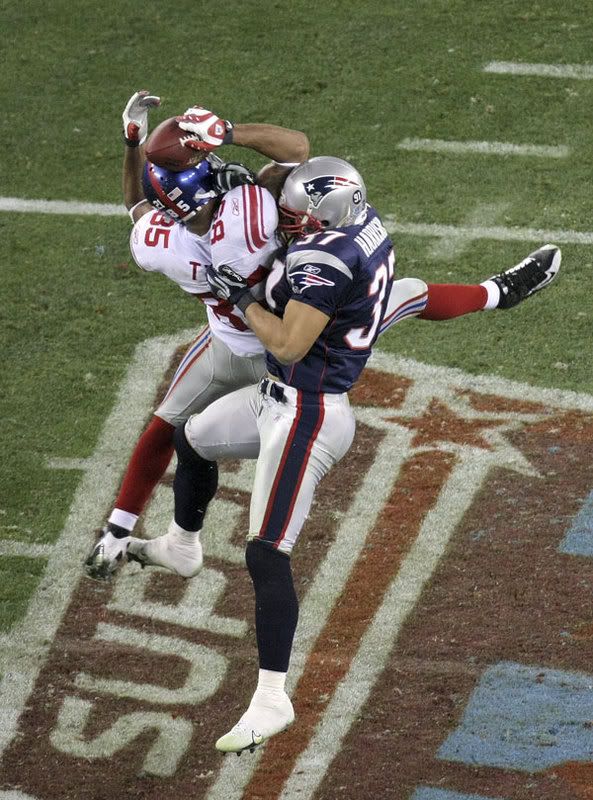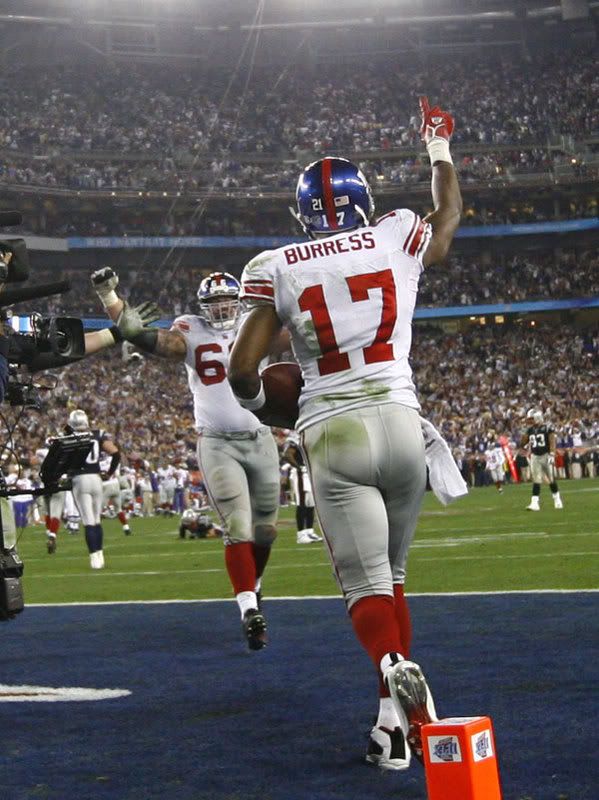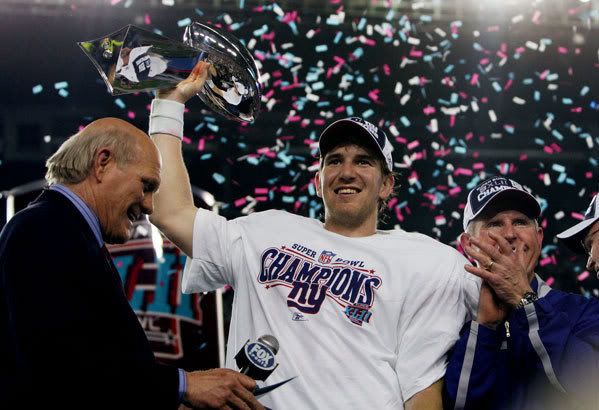 What an absolutely amazing game that was on sunday night. For those of you who don't know me well. I have been a die hard Giants fan since I was 6 years old and my sister bet me a dollar the Broncos would beat the Giants in the 1986 Super Bowl. Well the Giants won making me $1 richer and gaining themselves a fan for life. Hey...we all have our price right! haha
Sunday night was special for me. Sports are a huge part of my life. I love the emotion, passion, and determination that goes into competition that can be found in almost every sport. There really aren't many sports I don't like or follow. I am a very competitive person and it really brings out the best in me.
So when you follow sports so often you truly come to appreciate it when your team wins the Super Bowl because it's so hard to do! It's been 18 years since the Giants last won it and it has been a long wait. So I am for sure soaking this up!
We had a Super Bowl party on sunday with about 15 of our closest friends, all but 2 of them were rooting with me for the Giants. So I had plenty of people to jump around and get crazy with....I might have even taken off my shirt and swung it around my head, but I guess you'll never know if you weren't there! lol
So football season is now over, you can bet though that I will continue to soak this up for as long as possible!
I have to mention one more thing:
Kyle "Freaking" Korver!!!
I am not afraid to admit that I have a full on "man crush" on this dude! The guy is just a stud! He played his college ball in Omaha(where I grew up) at Creighton, so he's always been a favorite player of mine. Ever since the Jazz traded for him they are 15 and 2, and show no signs of slowing. Last night the first place(well before last night they were in first) New Orleans Hornets came to town and the Jazz destroyed them with a lot of help from Korver hitting 6 of 8 from 3 point range off the bench.
Don't sleep on the Jazz sneaking up and getting one of the top couple seeds in the Western Conference playoffs....
Till next time.......